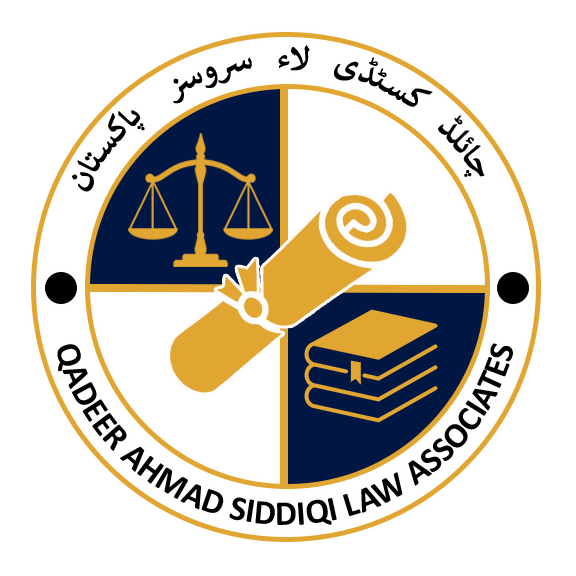 M/s Child Custody Law Services in Pakistan value the genuinely personalized services, it offers to its clients and is highly reputed for the strength and depth; its lawyers possess in advising its clients in contentious custody matters and non- contentious family matters.
Our lawyers provide legal representation to Non Custodial Parents involved in Child Custody Litigation in Pakistan and are striving hard for shared parenting on equality basis and at Home Visit of the minors instead of 2 hours visitation / meeting within the Court premises, once or twice in a month.
We litigate strategically to expose and redress key problems in Pakistan's child custody justice system, such as fair trial , due process of law and psychological torture culminating into Parental Alienation Syndrome
We help educate national and international litigators and intend to arrange seminars and workshops on the therapeutic nature of child custody jurisprudence in Pakistan.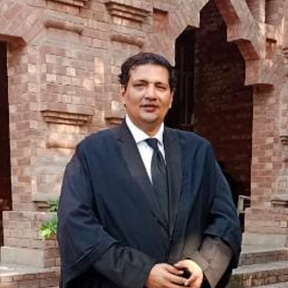 Mr. Fahad Ahmad Siddiqi has been an Advocate of the High Court since 2004. Originally a  Constitutional Lawyer having multiple reported cases to his credit, he changed his discipline in 2009 and shifted his attention to child custody litigation in order to minimize the sufferings of divorce affected children involved in litigation. He is a constant antagonist of the practice of chalking out visitation schedules by our revered family/ guardian judges comprising, of merely 2 hours once or twice in a month, access between a Non-Custodial Parent and a divorce affected minor child, and that too to within the court premises. He is vouching for equal rights of access for both parents involved in custody litigation, irrespective of their marital status. In this regard, he has filed multiple public interest litigations in Honourable High Courts across Pakistan.
Clients
Love
Testimonials
There are many people driven by self-actualization but very few by faith alone. Fahad is one of these rare gems that has seen the complete lack of support for fathers in our system. He has dedicated his career (which could have been far easier) to bring fundamental changes in the legal system to ensure significant support for divorced fathers. I met Fahad 5 years ago in the midst of my unbearable divorce proceedings. Having lost faith in the judicial system and generally our social construct, I reached out Fahad for help. His impeccable dedication and conviction to my struggle (as with others) allowed me to face massive challenges. Fahad is beyond a lawyer - a mentor, guide and most importantly a friend. He has been with me every step of the way until the very end which included an amicable decision and compromise in my favor. I am sometimes surprised how he stands steadfastly, in front of the decrepit and draconian judicial system and continues to move forward. Grown men (including me) have thought of giving up. Fahad continues the struggle - as said earlier- purely driven by faith - that "Father's are an integral part of a child's life and mist not be denied their rights".
We were involved in child custody litigation since 2017 after my son's EX took khula. We were given 2 hours visitation twice a month that too in the court premsies for which my son used to come from Karachi. This visitation is given after about 8 months of litigation. These 8 months are the worse period of our lives specially of my son. The lawyer we engaged was a very senior one but does not know ABC of shared parenting When questioned when we will be able to meet our baby at home, he would say after the age of 18. His interest was not welfare of minor but just making money. But then to our good luck me met Mr. Fahad Ahmed Siddiqui He is an angel, the lawyer the Masihaiya who is fighting tirelessly for the right of divorced effected children and non-custodial parents He managed to get home visitation twice a month against all odds in a period of 6 months and overnight stay fortnightly when the child would turn 6years old Hope would be Implemented soon In Fahad Ahmed Siddiqui I found a thorough professional, an honest and God Fearing person who is a ray of hope for the divorced effected children He is dedicated to his cause of welfare of minor in true sense. His tremendous efforts from Khyber to Baluchistan for this particular cause are bearing fruits and many non-custodial parents are given extensive visitation schedule...I wish you the best of luck and many laurels in the future
Child custody jurisprudence has been the most neglected discourse in Pakistan due to colonial statutes which have never been updated according to changed circumstances. Hence, novel concepts and studies particularly emotional, cognitive and psychological aspects of child litigation could not be incorporated into statute books. Sufficient, reasonable and liberal access and contact between non-custodial parent and their children is key for healthy emotional and psychological development for divorced affected children. However, no serious endeavors have been made to take these aspects in to consideration to update child custody laws in Pakistan. Owing to these reasons, the shared parenting arrangements devised by courts are alien in our country. Nonetheless, Advocate Fahad Ahmed Siddiqui is founder of an overarching movement which has been successful to achieve its target of shared parenting with reasonable home visitations of fathers to their children. Advocate Fahad, with his staunch commitment and devotion as well as consistent strenuous efforts put an end to decades old practices of restricted court premises visitations between children and their non-custodial parents. The credit solely goes to him to impress upon the need of shared parenting so as to promote and safeguard the best welfare of children. Now almost all across Pakistan guardian courts are chalking out liberal home parenting arrangements keeping in view healthy experiences and emotional growth of minor children at the home of their non-custodial parents. Shared parenting visitation orders granted by various courts across Pakistan have mitigated and assuaged the mental agonies suffered by both children and their non-custodial parents due to restricted court premises visitation templates that prevailed since 1947. I am personally indebted to Fahad Ahmed Advocate due to whose generous assistance, I was able to get access with my lovely daughter and got three reported judgments on the subject which I owe to Fahad Ahmed Siddiqui who proved to be a blessing in disguise for me and many other non-custodial fathers and their innocent children. His book on shared parenting will help adjudicators to comprehend the real essence of welfare of minor which does not have vivid and illustrious definition so far in Pakistan.
Maj. Gen. Sultan Habib (Retd.)
In the traumatic years, when we suddenly lost our 5 years old granddaughter in a divorce; Fahad Siddiqui was like a cool breeze in the sizzling summers in the crowded corridors of Lahore Courts. He is compassionate, knowledgeable, excellent in written and verbal arguments and protects the rights of the non-custodian parent. His services for the joint or shared parenting will one day bear fruits. The victim children, like ours; with their traumatized faces will be free to have both the parents.