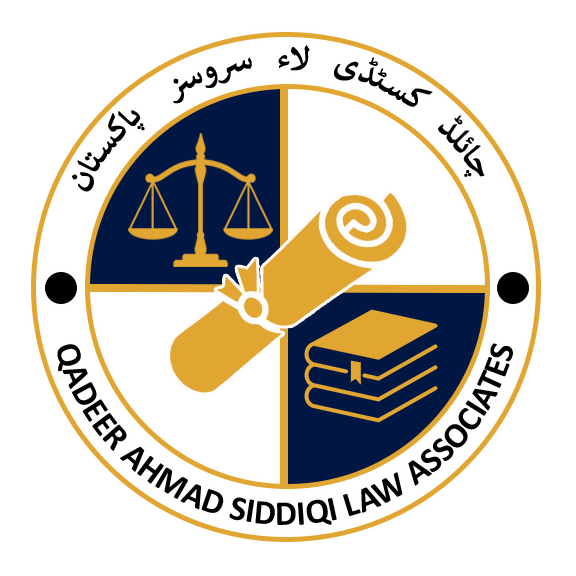 Our law firm provides services in all areas, especially in Criminal, Constitutional and Family Jurisprudence and jurisdiction. Our expert team is always available for providing assistance in any legal matter.
Child Custody Law Services in Pakistan under is a law firm based in Lahore (Pakistan). It is the Chamber of (Late) Mr. Qadeer Ahmad Siddiqi, Advocate Supreme Court & Ex- Deputy Attorney General for Pakistan.
The Law firm was initially established as a single member practice by (Late) Khan Bahadur Naseer Ahmad Siddiqi, Advocate Supreme Court, in the year 1951, but has since then, developed into a 9 lawyers, full service firm with market leading practices in diverse areas of law. Over the past 71 years, the firm has formed a reputation for integrity and provision of high quality legal services.
M/s Child Custody Law Services in Pakistan value the genuinely personalized services, it offers to its clients and is highly reputed for the strength and depth; its lawyers possess in advising its clients in contentious and non- contentious matters.
The Firm has gained fame, as having maintained its tradition of friendly, expert service without compromising the speed of response. Efficient & commercially based advice and as being consistently excellent and highly resourceful. M/s Child Custody Law Services in Pakistan runs a general Family, Civil , Criminal & Constitutional practice , mainly in the areas of Corporate Law, Commercial Law, Banking Law,  Insurance Law, Real Estate Law, Law of Bails & Appeals,  Labour Law, Bankruptcy Law, Trade Mark Law, Law of Writs, and of course litigation in those areas.
M/s Child Custody Law Services in Pakistan provides an extensive range of legal services through its highly experienced lawyers. In non- contentious work, it covers a broad range of corporate, commercial & financial work where-under it represents various multinational companies and financial institutions.
To successfully represent our clients in an environment of mutual respect that promotes client satisfaction, personal development, and company growth.
To create a different kind of law firm, putting culture first, with great people doing the best legal work for our clients.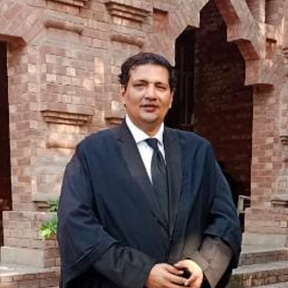 " To give a real services you must add something which can not be bought or measured with money and that is honesty, sincerity and integrity".